Since it's the day before The Big Day, the drudgery bin will celebrate by posting a different vintage Guinness ad every hour in anticipation of St. Patrick's Day. And while I'm teaching kindergarteners, I will be wishing I could also be drinking a Guinness every hour to countdown to the holiday.
I'll just have to make up for it after I get off work.
Thus, I give you Hour 1: The Toucan, Himself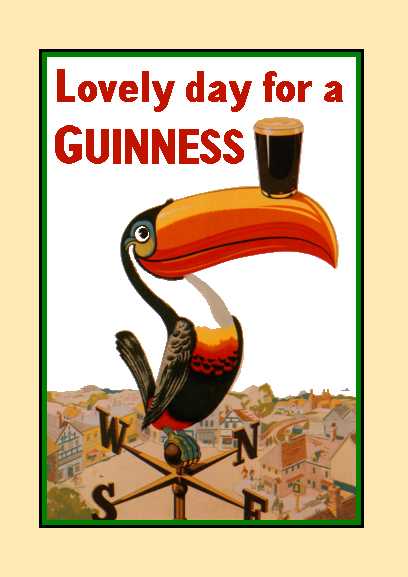 Indeed, sir.
Image via Dave Cushman.